Here's one of my pinterest inspired creations . It was so simple and I love the way it turned out.


All I did was write the word "love" and a little heart on a wine bottle with hot glue.
Then I spray painted the whole thing black. The paint is really shiny, so it didn't make for a great picture – but I love how it looks in real life!

Oh, and I picked up the flowers at the dollar tree. Makes for a great decoration on a budget! And a good excuse to drink more wine as well

_________________________________________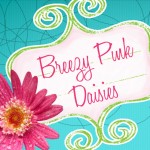 Come see more of my fun projects at Breezy Pink Daisies!
You can also choose to follow Breezy Pink Daisies on facebook, twitter, or email
{ 0 comments }