If you have not used freezer paper for stenciling before I highly recommend it! It's so much fun! Also, Martha Stewart has some awesome adhesive stencils that I used for this project. Check it out!
What I used:
5 pack kitchen towels from Wal-mart
Cricut machine with the Jasmine cartridge (my new favorite cartridge!)
Freezer Paper
Martha Stewart adhesive stencils
Fabric paint (I have pictured Martha Stewart paints – which I was going to mix with fabric medium…but then remembered I have fabric paint, so I used that instead!)
First I cut out the letters with my cricut (if you don't have a cricut you can use an exacto knife to cut out your design) for the monogram. The freezer paper goes on the mat shiny side down (the shiny side is the side that sticks to the fabric). The middle letter I cut at 3.5 and the outside letter at 2.75.
I cut out the letters on the freezer paper and ironed them right onto the towel. They weren't going anywhere!

Next, I started playing around with the adhesive stencils. I am shocked at how easy they were to use! I just peeled the stencil off the backing, stuck it on the towel, painted over it, and moved it to the next position.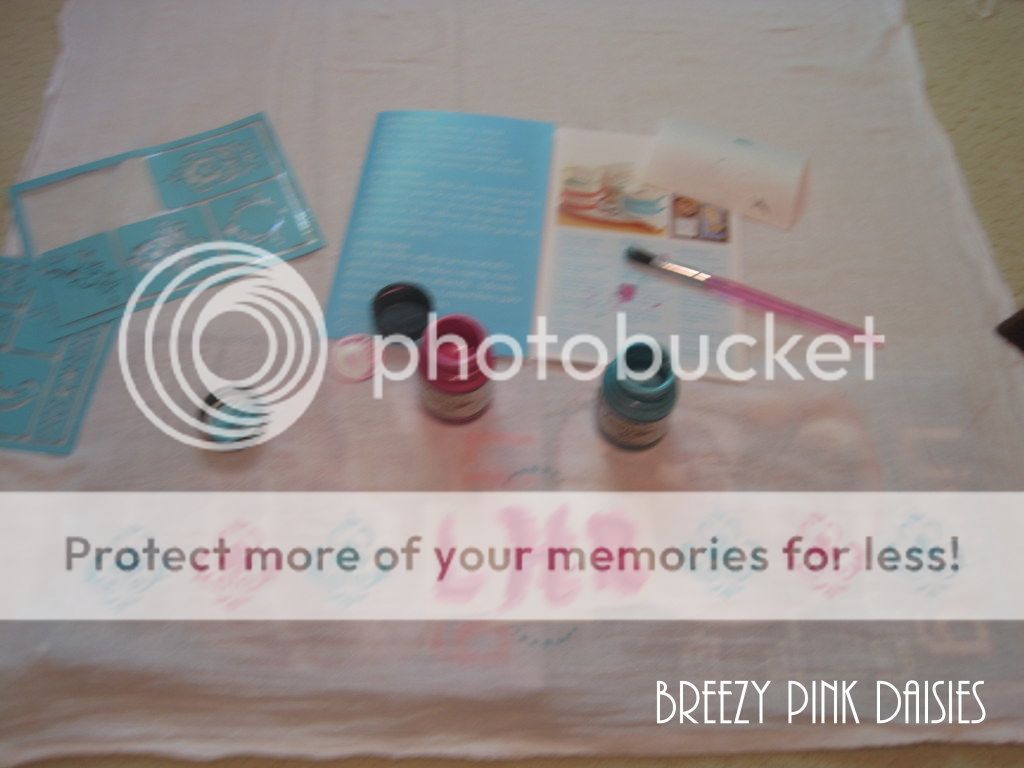 How fun! When you're done with the stencil, you just wash it off in the sink and stick it back where it came from to use it again.
Once the paint is dry you can peel off the freezer paper and iron over the painted design. But you can't iron right over the paint, so I put a t-shirt over top of the towel.
Ta-da! A perfect gift, especially when placed inside a beautifully etched 9×13!


_________________________________________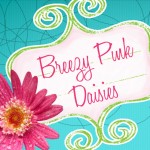 Head on over to Breezy Pink Daisies to see more fun projects!
You can also follow Breezy Pink Daisies on facebook, twitter, or email
{ 1 comment }