So Valentine's Day is coming up! Already!!
Last year, all I gave my hubby was a card. (It's okay – we had agreed on that. I'm not a bad wife!) But I didn't want to just get him a card, so I tried to make it unique (and not cutesy-girly like, but he definitely has received those in the past!).
I used poster board and superhero candies from the dollar store to put together this superhero over-sized card. I'm not saying it's the best or super clever – but if you're looking for something fun to do, maybe this will spark a creative idea?


Not too bad for a homemade card, right? And did you get my clever moment with the hulk and spiderman?
Happy Valentine's Day everyone! And if you have a unique gift idea I'd love to hear it!
______________________________________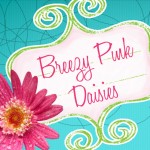 Come hang out with me over at Breezy Pink Daisies!
You can also follow Breezy Pink Daisies on facebook, twitter, or email